from: http://www.huffingtonpost.com/2012/09/18/win-a-divorce_n_1894535.html
Win A Divorce: Cheating Website Crowns Winner In Divorce Competition
Posted: 09/18/2012 6:41 pm Updated: 09/19/2012 12:01 pm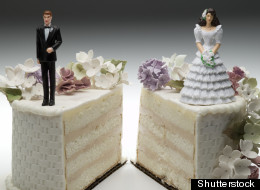 This week, UK resident Hayley Wakenshaw won £1,800 (roughly US$2,950) toward legal fees in her divorce in a "Win A Divorce" competition that had almost 200 entries.
In a press release, the winner said, "I entered the competition with my tongue firmly in cheek, not thinking for a second I'd win. I laughed solidly for an hour after getting the call to tell me I'd won the prize –- of all the competitions to win, this has to be the most surreal."
Wakenshaw was married to her Dutch ex-husband for four years — they had previously lived together outside of Amsterdam for almost 16 years — before they split in 2012.
Paul Graham, Managing Director of MaritalAffair.co.uk, which sponsored the contest, said: "It's wonderful to think we've changed someone's life for the better by freeing them from the shackles of the often-unaffordable divorce process."
A 2006 survey estimated that Brits spend an average of £1,800 on divorce legal fees — hence the amount of prize money awarded.
Earlier this year, a similar "Win A Divorce" competition was sponsored by a New Zealand radio station. The station offered to pay for a 31-year-old man named Sam's divorce if he agreed to break the news to his unsuspecting wife on the air on Valentine's Day. "Sam" turned out to be a lesbian who was pranking the radio station with her partner Amber because they were "disgusted" by the competition.
Believe it or not, this is hardly the first weird divorce story we've heard. Click through the slides below to see more strange-but-true divorce tales.